SANS CNC Milling Machining Service
CNC milling machining follow very detailed translation instructions for CAD or CAM models. CNC machine tools can have up to a five-axis control system to mill workpieces from multiple simultaneous angles using different tools. This helps to manufacture complex and precise milled parts faster than ever.
CNC milling is one of our key specialties. We provide horizontal and vertical milling service to meet any production and design needs. It supports 3-axis, 4-axis, 5-axis milling and right-angle milling functions, which can meet your requirements from simple straight lines to complex geometric shapes, and at the same time meet the production requirements of highly accurate and high-quality parts.
Our CNC milling process can produce customized prototypes and final production parts within one day at the fastest. Provide quality inspection reports, material certifications, and other finishing options such as anodizing and chromate plating etc..
Process Type
Our CNC milling mainly include planes milling (horizontal planes milling, vertical planes milling), grooves milling (Keyways Milling, T-slots milling, dovetail grooves milling) and face milling, forming flat surfaces milling and cut parts.
If you're curious about whether your component is ideal for CNC milling machined centers, reach out to our team for more information.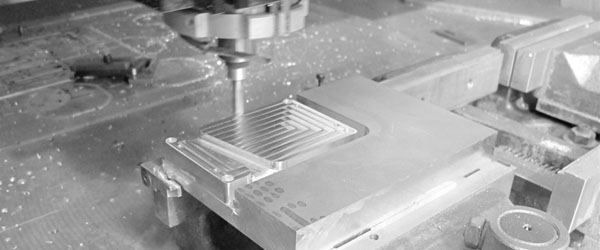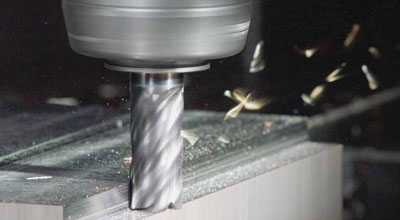 Capacity
Our advanced CNC lathes and mills machine can produce highly complex parts with high precision.
Sizes up to X1500*Y800*Z500mm
Tolerance within +/-0.003mm.
With the aid of jigs, provide large-angle machining service.
Material and Surface Finishing For CNC Machining
Main Materials

Aluminum

Al6061, Al6063, Al6082, Al7075, Al2024, Al5052, A380, etc.

Stainless Steel

SS201,SS301,SS303, SS304, SS316, SS416, etc.

Steel

Mild Steel, Carbon Steel, 4140, 4340, Q235, Q345B, 20#, 45#, etc.

Brass

C35600, C36000, C37700, C37000, C37100, C28000, C26000, C24000, C22000, etc.

Copper

C11000, C12000, C12200, C10100, etc.

Iron

20#, 45#, Q235, Q345, Q3458, 1214, 12L14, 1215, etc.

Plastic

POM, Peek, PMMA, ABS, Delrin, Nylon, PVC, PP, PC, etc
Surface Treatment

Stainless Steel

Brushed and Polishing, Passivating, Sandblasting, Laser engraving, Gold Plating Etc.

Steel

Zinc plating, Oxide black, Nickel plating, Chrome plating, Carburized, Powder Coated

Aluminum Parts

Clear Anodized, Color Anodized, Sandblast Anodized, Chemical Film,Brushing,Polishing,Power Coated, Nickel Plated Etc.

Plastic

Plating gold (ABS), Painting, Brushing (Acylic), aser engraving
Quality Control
Quality Assurance
ISO9001 certified Manufacturing Partners
Inspection report included in every order.
Full dimensional inspection reports
Material certifications and test reports available.
Get Instant Quote Now