CNC Turning Service
Like CNC milling, CNC turning is a practical production process for many types of parts production. Turning is a CNC machining process in which the part is rotated at speed in a chuck. Unlike with CNC milling, the cutting tool does not spin.
We have an international team of skilled technicians, sales and toolmakers, which proovide unmatched precision and quality turned parts for you. We are experts in prototyping and low-volume manufacturing as your design, no MOQ, 1 pieces is OK.
You can get a comprehensive one-stop rapid manufacturing solution, becasue our CNC turn milling services workwith many other in-house fabricating and finishing capabilities .
Our precision CNC turning services perfectly suited for projects in a number of industries where exact tolerances need to be maintained. From Medical and Electronics, to Aerospace and Defense industry applications, our precision CNC turning capabilities can meet high demanding production requirements.
Capacity
We can produce machining parts with complex structure of square and round combination.
Processing accuracy: +-0.003mm,
Concentricity: 0.005mm,
Parallelism: 0.003mm
Verticality: 0.003mm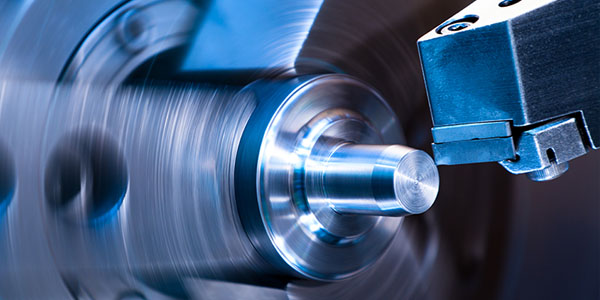 Material
We can process various types of materials, such as 316, 304 stainless steel, carbon steel, alloy steel, zinc alloy, titanium alloy, copper, iron and other raw materials.
Material and Surface Finishing For CNC Machining
Main Materials

Aluminum

Al6061, Al6063, Al6082, Al7075, Al2024, Al5052, A380, etc.

Stainless Steel

SS201,SS301,SS303, SS304, SS316, SS416, etc.

Steel

Mild Steel, Carbon Steel, 4140, 4340, Q235, Q345B, 20#, 45#, etc.

Brass

C35600, C36000, C37700, C37000, C37100, C28000, C26000, C24000, C22000, etc.

Copper

C11000, C12000, C12200, C10100, etc.

Iron

20#, 45#, Q235, Q345, Q3458, 1214, 12L14, 1215, etc.

Plastic

POM, Peek, PMMA, ABS, Delrin, Nylon, PVC, PP, PC, etc
Surface Treatment

Stainless Steel

Brushed and Polishing, Passivating, Sandblasting, Laser engraving, Gold Plating Etc.

Steel

Zinc plating, Oxide black, Nickel plating, Chrome plating, Carburized, Powder Coated

Aluminum Parts

Clear Anodized, Color Anodized, Sandblast Anodized, Chemical Film,Brushing,Polishing,Power Coated, Nickel Plated Etc.

Plastic

Plating gold (ABS), Painting, Brushing (Acylic), aser engraving
Quality Control
Quality Assurance
ISO9001 certified Manufacturing Partners
Inspection report included in every order.
Full dimensional inspection reports
Material certifications and test reports available.
Get Instant Quote Now