Manufacturers choose CNC machining because it offers several advantages. Although CNC machining can ensure higher productivity and fewer errors than traditional machining, quality inspection is still an indispensable part of the manufacturing process. Quality control and inspection are carried out at all stages of processing. In addition, quality assurance is an important aspect here, which is different from quality control. Quality assurance refers to the process of quality inspection set by the organization and authorized institutions. This also includes related documents. Therefore, we can say that quality assurance is the establishment of processes and documents, while quality control is implemented regularly or as required.
Quality control is an important aspect of every industry-whether it is products, parts, processes, tools or machines. Regardless of the industry, product quality is of paramount importance. In order to meet customer expectations, trade standards and industry regulations, SANS Machining uses different measuring instruments and tools to control the quality of CNC machined parts produced in our machining workshop.
This article discusses the importance of such quality inspection and methods for CNC machining and methods of quality control.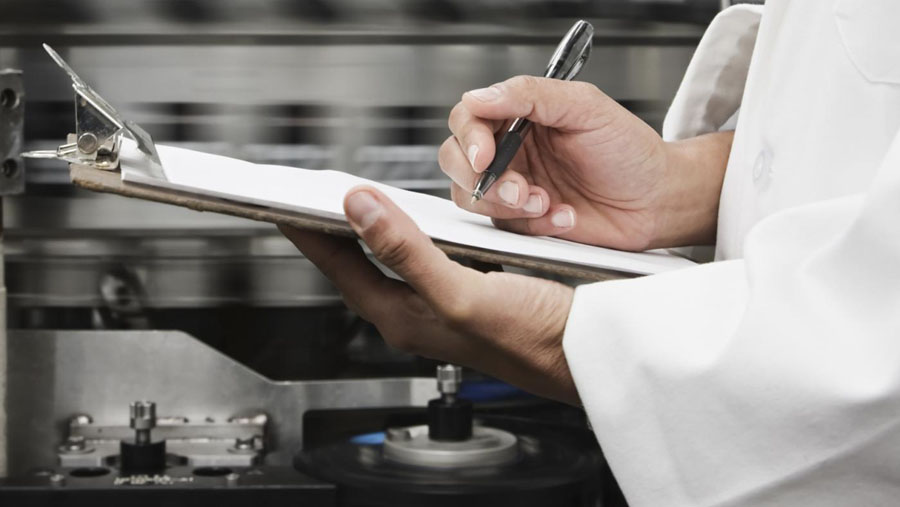 Quality Inspection
The inspection is carried out in three levels, as described below:
Machine Tool Accuracy Test:
In this mode, check the centering and movement accuracy of the machine tool. Check various other parameters, such as the orientation of the spindle, bracket, axis, etc. The main shaft should be perpendicular to the worktable. The angle and bend of the shaft must be accurate. Check the linear axis.
Part Or Product Test:
In this mode, check the size and position of the part. This also includes checking parameters such as positioning, surface finish and shape. Also check dimensional and geometric tolerances according to requirements or applications.
Process Monitoring And Control:
This includes checking the process steps at each stage to avoid process-related errors, which can lead to defective products or unnecessary manufacturing delays. There are different stages in the product life cycle, starting with ideation or conceptualization. Then comes the design, feasibility study, analysis, trial production phase, testing, mass production, etc. The quality inspection here involves all levels.
Parameters To Be Checked During CNC Machining Quality Inspection
The following are some of the parameters that you must check during the quality inspection of CNC machine tools:
When using a CNC machine tool to produce a part, the purpose of rapid prototyping must be achieved. Ensure that your machine can manufacture the required products and prototypes.
Aim for tight tolerances and ensure that your machine provides the required accuracy and maintains the smallest room for error.
Check the spindle on the CNC equipment
Make sure the machine is accurately calibrated, they may lose it over time.
If you do not have well-equipped QC personnel, please seek a professional testing service provider.
Record the inspection results and record them for future reference.
Choose the ISO certification level; this provides a certain degree of credibility.
If you outsource this function, please check the credibility of the service provider and keep open communication with them.
Quality Control
Why Is Quality Control Important?
Quality control is a comprehensive inspection of products and manufacturing processes. In CNC processing, quality control is essential to ensure that the manufactured products meet the standards and requirements of enterprises, industries and customers. In addition, proper quality control of CNC parts will avoid defective products, minimize risks, ensure dimensional accuracy and quality, save resources, reduce costs, and improve efficiency. This is good for both manufacturers and customers.
Therefore, we should start with the definition and establishment of quality standards for each part to establish an effective quality control system. Professional quality control and inspection personnel are also necessary.

How To Carry Out Quality Control?
Customer Communication
Effective customer communication is the basic element to achieve customer satisfaction. Whether in the manufacturing process or after sending samples, timely communication with customers is effective. Buyers and customers have clear requirements on the specifications and functions of the product. When receiving an inquiry from a customer, we will contact them as soon as possible and give a free quotation as soon as possible. If there is something wrong, we will immediately Adjust the solution. If you have special requirements, please inform in advance.
Understand The Design Of The Product
When the customer sends the CAD drawing of the final product, the engineer needs to analyze the design in detail, understand the customer's product specifications and requirements, and check every detail before production. We will use the most cost-effective solution to process your parts, control the factors in the entire CNC machining process, and ensure that the requirements are met.
Product And Service
The monitoring and measurement procedures for all precision processed products are defined in drawings and specifications, production routers, procurement documents, and inspection and testing procedures.
Verification Of Purchased Products
All purchased products are visually inspected by the receiving inspector. Designated products are also subject to more detailed technical quality control (QC) inspections.
Process Inspection
Process inspection adopts the form of first article inspection and operator inspection to ensure our quality and deliver completed orders to customers on time.
Final Inspection
CNC finished products undergo final QC inspection. First, the inspector confirms that all specified and in-process inspections have been completed. Then they perform the remaining inspections and tests to complete the proof of product compliance. The results of all inspections and tests will be recorded, and only products that have passed the final inspection process will be packaged and shipped.
The operator will handle the final part after processing. There are various advanced measurement tools that can be used for many inspection measurements, such as size, hardness, color, tolerance, etc.
About SANS Machining Inspection
All of our machined parts are quality controlled to ensure high precision, accuracy. We pay attention to detail and customer satisfaction, So the independent inspection department can perform consistent inspections on each part to ensure the products are all high quality and high precision.
More About Our Quality Control >>
Our factory manager has been engaged in precision machining and management industries for more than 15 years and has extensive experience in the connector industry, medical industry, and automotive related industries in Japan, Europe and the United States. At the same time, it is responsible for production quality, production management and scheduling arrangements, and corresponding to urgent products. It provides reasonable suggestions for customer designs and problem products and helps customers solve on-site emergency problems many times.
In addition, the CEO of the company was formerly the supervisor of Foxconn's workshop technology and machining. He has a good understanding of the products and has formulated a strict quality control system. It is to provide customers with stable quality and excellent service.