In recent years, certain industries (most notably the automotive and medical industries) are experiencing record growth and profits, and the demand for mechanical parts (especially those of precision machinery companies) has risen unprecedentedly. CNC machining is the core of every product manufacturing industry. This is the most commonly used process in industrial manufacturing and prototyping. So, procurement personnel face major challenges when looking for capable processing and supply partners. Before choosing the best mechanical processing supply partner, they must explore each option from multiple angles, and must understand all aspects of machining parts and assembly.
Choosing the right CNC machining partner for your business can reduce a lot of work and help increase production efficiency in the long run. However, choosing the wrong machining service supplier may waste you a lot of money, and switching between other service providers may pay a higher price.
How to choose a suitable CNC Machining service vendor, SANS combines years of successful machining experience, lists the following 12 tips, which hope to help you.
1. Look for long-term value, not just the cheapest price
When sending a processing order, you will invest in the company's time and money. When choosing a supplier based on low prices alone, you may waste your time, money and energy. Especially when the company has a need for product accuracy, high-quality suppliers have equipment that can provide you with the required fine processing results, and they will also spend time establishing long-term cooperation with you to ensure that they exceed your expectations.
Low prices often mean low quality. Don't make this mistake. When comparing suppliers, don't just look at prices. To consider your long-term value return, compared with cheap, delivery on time and good quality will be a better choice.
2. Whether Have Rich Experience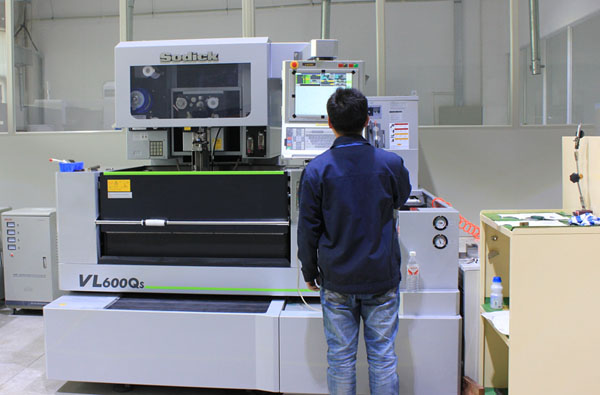 Choosing a manufacturer that has been engaged in the CNC machining industry for a long time will save you a lot of trouble. The length of time the company conducts business can prove that your products and services are in good condition. Generally, the longer a company spends in CNC machining, the more machining experience and skills it acquires, and the greater the likelihood of meeting your requirements. In China, for traditional industries like CNC machining, companies with more than 10 years of experience will be a good start.
3. Make Sure They Have The Required Capacity
Before choosing a machining vendor for your business, make sure that the workshop has the functions required by your project. Ask about the type of equipment available. Does the company have the necessary skills and machine for milling, lathe grinding, WEDM, etc.? Do they have 3/4/5-axis machining center to handle complex machining projects?
If your machining part is too large for the machine table, it may need manual machining services. The machining workshop should also provide these parts, especially if you only need a small amount of parts. Manual milling provides flexibility to the workshop, allowing it to also provide repairs and custom projects, add flexibility and more benefits for creating more types of parts.
4. Whether Can Guarantee The Products Quality
Ask if the machining factory you want to use has equipment to check its products. If the answer is no, please find another factory.
In the process of searching for a suitable CNC machined parts manufacturer, quality is our biggest concern. Before we know the quality of any product at hand, the best way is to study its quality control methods. In addition to ISO certification, companies should also have methods to monitor their products. How does the company conduct quality control? Is there a guarantee or guarantee of work quality? For machining parts, the company should have a method to check the accuracy of the work. Correctly calibrated inspection equipment will generate digital reports to verify the accuracy of machined parts.
5. Whether Deliver On Time
Time is critical to your business operations. Every step of the supply chain must be carefully designed. Any delays at any stage of the process may prevent you from delivering the products to the customer. To avoid problems when choose the final cooperative factory, please check the delivery policy.
6. Whether Have Technical Support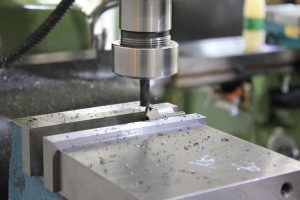 When dealing with reputable companies, it is rare to encounter any problems with parts and components. However, if any problems occur, efficient and fast technical support is required, the tech can find the problem and adjust design quickly, which can reduce your risk and save your time & money.
7.Whether Have A Variety Of Materials
Not every CNC machining service uses the same materials. Therefore, whether you are using aluminum, steel, brass, copper, etc., it is important to choose a material that can handle the materials needed for machined parts or components.
8. Whether The Company's Positioning Meets The Requirements
Some companies have the advantage of mass production, there will be a minimum order quantity, the cost will be higher if the quantity is small. Some companies focus on providing customized services without MOQ and provide diversified customized services, but there is no particular advantage in producing large quantities. Therefore, we must choose the right supplier according to our own requirements.
9. People With Professional Processing Knowledge
If you are looking for CNC machining manufacturers in China, a company with professional processing knowledge will have a comprehensive understanding of your project and easy cooperation. Suppliers who fully understand the various aspects of machining and how to use the equipment can recommend a reasonable production method based on your product and budget.
10. Whether Communicate And Adjust timely
The ideal CNC service supplier must work closely with you and quickly adapt to your proposed changes.
The company you choose should be as flexible as the product manufacturing itself. It should be able to understand the product changes you requested and implement them quickly enough to deliver on time.
11. Location
Another important aspect to consider when choosing a CNC processing service company is its geographic location. Working with a nearby CNC service supplier can greatly reduce logistics costs and make it easier to communicate quickly and accurately, but the range of options is small .
Since the Internet allows global communications, it is also a good choice to choose the right service manufacturers from different corners of the world. You can check the supplier's website to learn about the services they provide. If their service meets your requirements, you can specifically mention it when sending a quote to the manufacturer.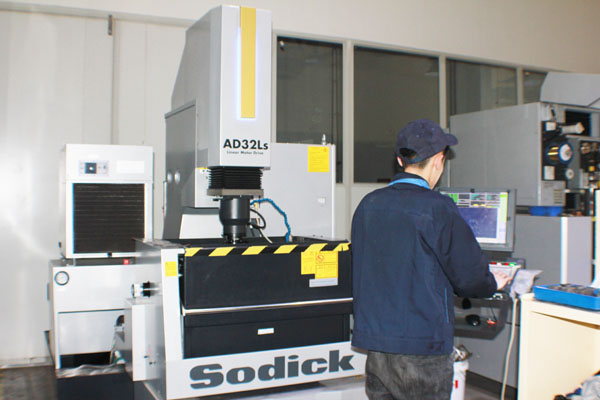 12 Additional Services
Last but not least, if CNC machining factory have more additional choices in their core services, then you can save some extra money on these services without having to choose a different supply for each service Quotient.
Some of the best CNC machining companies provide some additional services. They can provide customers with convenient additional services, such as CNC turning service, milling service, EDM&WEDM service, surface finishing and assembly services at reasonable prices. A suitable CNC service manufacturer can help customers save time, effort and money.
The last point is often easily ignored. Does the supplier provide warranty and after-sales service? If the product fails, does the supplier provide free repair or return service?
Above are some tips about how to choose a suitable machining parts manufacturer, for any question you can contact us without any hesitate.
SANS specialize in custom Machining Service for more than 10 years, we just do the machined parts as your design, no MOQ. Milling, Turning, EDM and Grinding are both OK. If you have related project, welcome to inquiry us.
Inquiry Now !