In 2019, the added value of China's manufacturing industry reached 26.9 trillion yuan, accounting for 28.1% of the world's total, maintaining its position as the world's largest manufacturing country for 10 consecutive years. In the past five years, the quality of China's manufacturing supply system has continued to improve. On the one hand, traditional industries have accelerated their transformation and upgrading. On the other hand, the development of strategic emerging industries is accelerating. The added value of my country's high-tech manufacturing and equipment manufacturing industry accounted for 14.4% and 32.5% of the industrial added value respectively, becoming the main force driving the development of the manufacturing industry.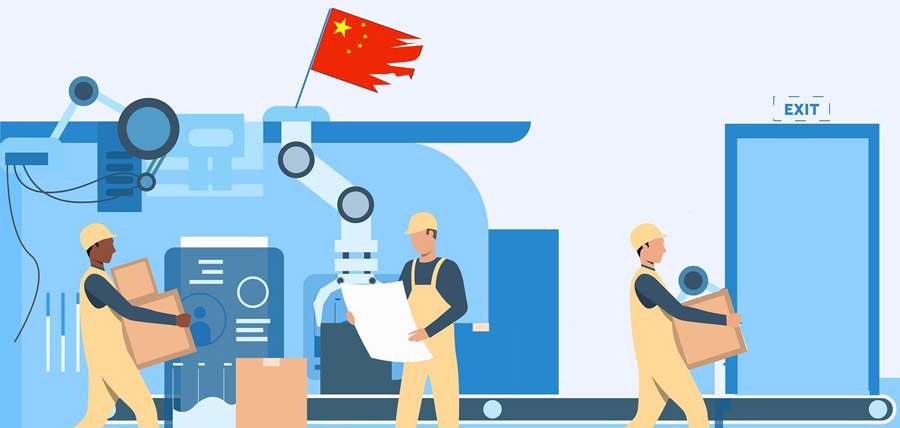 As a global leader in manufacturing, China has become a key player in the field of CNC machining. Today, there are numerous CNC machining and rapid prototyping workshops and services in China, not only serving the local manufacturing market, but also serving the larger global industry. Many cooperating giants from the automotive, medical, aerospace, oil and gas industries, and their important parts are produced in China. Facts have proved that outsourcing this manufacturing process to China is very cost-effective and can provide the same output as domestic and more expensive manufacturers. There are many useful factors to help you when choosing the right Chinese CNC machining company. This article mainly introduces all the information about why you should outsource CNC machining to China.
Why Use External CNC Machining Services?
First of all, we need to know one thing, why companies should consider using external CNC machining or rapid prototyping services. One of the main reasons why companies turn to external manufacturers is machine costs. The cost of state-of-the-art CNC machine tools, post-processing systems and other industrial equipment is very high-usually prohibitively high for small and medium enterprises. With the employment of external CNC machining services, companies can take advantage of industrial processing technology without having to invest a lot of money in expensive hardware.
In addition to avoiding high equipment costs, companies that cooperate with CNC machining companies also save labor and training costs. Since complete CNC machining is a very complicated process, it requires specially trained employees to use the machine to operate it. Therefore, the employees of companies that use this manufacturing technology internally must have highly skilled operators trained by CNC. By outsourcing CNC manufacturing service to specialized companies can take advantage of the technology without incurring the labor and training costs associated with the process. (How to Choose The Right CNC Machining Service?)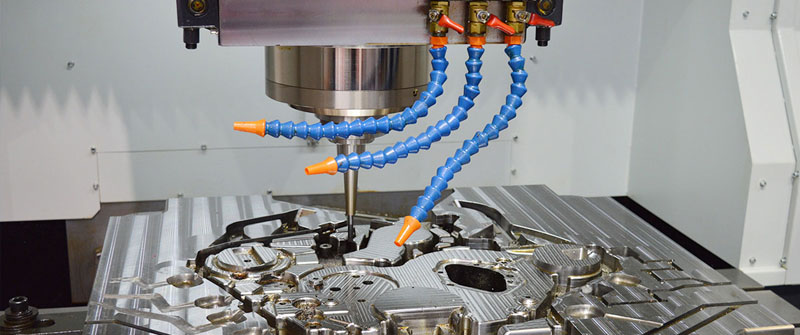 Why outsource CNC Machined Parts Manufacturing to China?
Compared with most western companies that provide CNC manufacturing services, Chinese companies offer much lower prices due to several factors, including low labor costs, low raw material costs and lower profit margins.
Even better, the various factors that have traditionally been viewed as disadvantages of outsourcing to China are now becoming increasingly irrelevant. Through the Internet, an improved communication system means that companies can track their CNC machined products as easily as next door. In addition, the combination of fast processing services and fast delivery options means that despite the geographical distance, the turnover rate is very fast.
Even for rapid prototype and small-batch production in China, China is an affordable production location, which means companies headquartered in Europe, the United States and elsewhere can reduce their manufacturing costs by outsourcing to China (without Reduce production).
Another concern for outsourcing to China may be the language communication problem, but with the improvement of intelligent translation software, and for China's exports, most of them have professional foreign language salespersons, and communication can basically reach the level of barrier-free.
At the same time, China has taken major measures to improve intellectual property laws. This means that customers can now safely transfer their original designs to CNC machining services in China for production, without worrying about the theft or misuse of the designs.
Most importantly, due to the quality of its production services, China is becoming the dominant player in the CNC machining and rapid prototyping market. Although the country's labor costs are relatively low, the skill level of the manufacturing industry and the operation of CNC machine tools are at a high level. In other words, lower production costs do not mean poor product quality.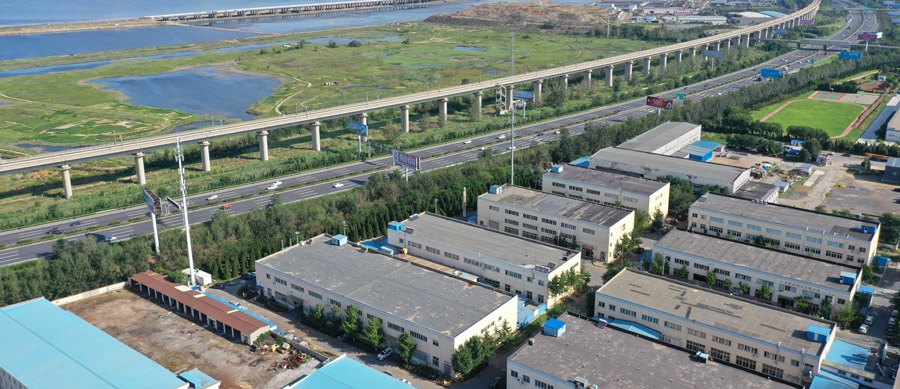 In recent years, the integration of China's industrialization and informatization has accelerated. Intelligent manufacturing is intensified, and initially complete a number of digital workshops and smart factories. Industrial Internet has achieved phased and landmark results. The three major systems of network, platform and security have continued to advance, and integrated applications cover more than 30 key industries in the national economy. Intelligent manufacturing, network collaboration, personalized customization, service extension, and digital management and other new business formats and new models are growing rapidly. The digital economy is booming, with e-commerce and mobile payment transactions ranking first in the world. Big data, cloud computing, Internet of Things, and artificial intelligence are widely used in various fields of economic and social development, giving birth to a large number of new business models and new models.
Nevertheless, despite the general benefits of working with a CNC machining company in China, there are still many elements that can help customers select the suitable rapid prototyping or CNC machining factory.
How To Choose The Right CNC Machining From China?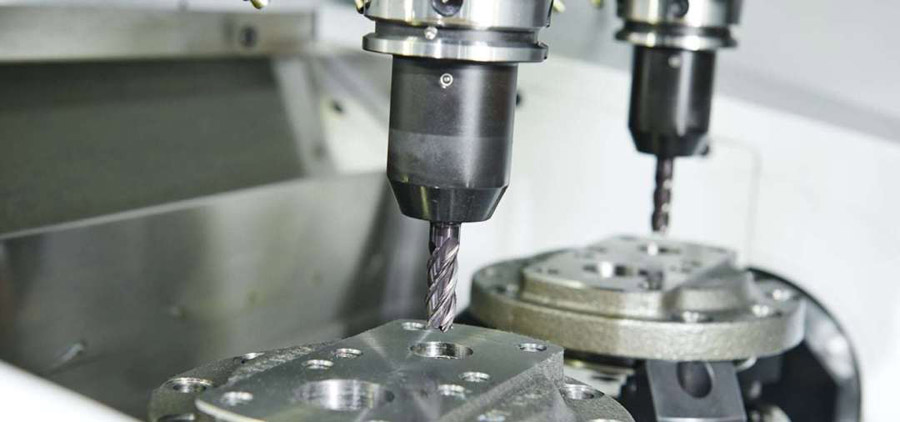 If you are planning to use outsourcing to manufacture CNC parts, then the following are the most critical factors you should know when you find a suitable CNC machining partner in China.
Certification
One of the most important things when choosing a manufacturing partner is to check their certifications to make sure they match the type of CNC machined products you are going to produce. For example, if you wish to order parts or components for the medical industry, the CNC machine shop should have the appropriate certificates and strict quality control processes required by the medical industry.
Communication
As mentioned above, one of the previous challenges of Western companies working with Chinese rapid prototyping companies is communication. Although the Internet has made it easier for international customers to connect closely with Chinese manufacturers, it is still important to establish a good relationship with the company before establishing a partnership with a manufacturing partner.
Make sure to have a healthy dialogue with your partners to ensure a clear understanding of the project at hand. Your partners should complete production and projects transparently, and their experts should help you optimize and improve CNC products as much as possible.
Quality Control
It is very important to establish the quality control process and equipment provided by CNC machining services. These processes include in-process quality inspection, finished product inspection, raw material inspection and outgoing quality control. In this way, a CNC service company that provides a wide range of state-of-the-art quality control workflows will ensure that your prototype or product meets the highest standards in the industry.
Production capacity
When looking for cooperation with a Chinese CNC machining company, please ensure that it has enough hardware and production capacity to meet your needs. These include milling machines and lathes, multi-axis machining systems, etc. In addition to producing hardware, please ensure that the company is familiar with and uses the type of material you need, whether it is plastic, metal or other materials.
Test Them With Prototypes Or Samples
To ensure that potential Chinese CNC companies can meet your strict quality requirements for specific parts, components or products, we recommend that you first order a prototype of the part. The prototype is not very expensive. However, it will enable you to check whether a specific CNC machining company can produce and deliver the required products that meet specific standards in time.
Conclusion
As the world's economic power shifts, many companies realize that the cost of outsourcing key CNC components and products is suddenly much cheaper than actually producing them in factories around the world. Please don't hesitate to get in touch with a reliable CNC machining service from China, and add a small label to the various components of the final product that says "Made in China".
Since 2020, faced with the huge impact of the COVID-19 epidemic and the complex and severe adverse environment at home and abroad, China has taken the lead in securing supplies for epidemic prevention and control and resuming work and production, providing strong support to stabilize the basic economic fundamentals. Made-in-china products have not only met domestic demand, but also helped the global fight against the epidemic and economic recovery.
In the first three quarters of 2020, the growth rate of the added value of my country's industrial enterprises above designated size was 1.2%, 5.8% in the third quarter, and 6.9% in September. The industrial economy as a whole showed a "gradual acceleration in production growth and continuous improvement in production and sales. , "The confidence of market entities has increased significantly."
As a machining factory, we provide CNC machining services for rapid prototyping and production parts for more than 10 years. We specialize in CNC precision machining in milling, EDM, WEDM and Grinding process, also can provide Jig&Fixture and parts assembly service. Widely material selection and strict quality control to satisfy your requirement.
Get Instant Quote Now