There are several factors to consider when looking for suppliers for rapid prototyping or precision parts machining. One of the most critical is the supplier's quality certification. International certification (such as ISO9001) is a common consideration for selecting production suppliers. ISO9001: 2015 quality management system (QMS for short) is the world's leading quality management standard, which has been implemented in 1 million organizations in more than 170 countries/regions worldwide. The quality management system (ISO9001:2015) is a series of processes defined and implemented to meet customer needs.
For companies that have obtained this certification, the consistency of operation and process orientation at work can bring huge benefits to customers. In fact, in many industries, companies will only do business with certified suppliers because this assures the company that the suppliers are working in accordance with recognized standards and procedures. As an ISO9001 certified factory, SANS has made a lot of efforts for this, but it has also gained a lot from it.
Specifically, ISO-certified design and prototype companies have reached business improvement standards, which makes them highly competitive, but most importantly, ensures the quality of their finished products. Fundamentally, this certification helps suppliers align their processes with the best industry standards, thereby continuously monitoring and improving operations at almost every level.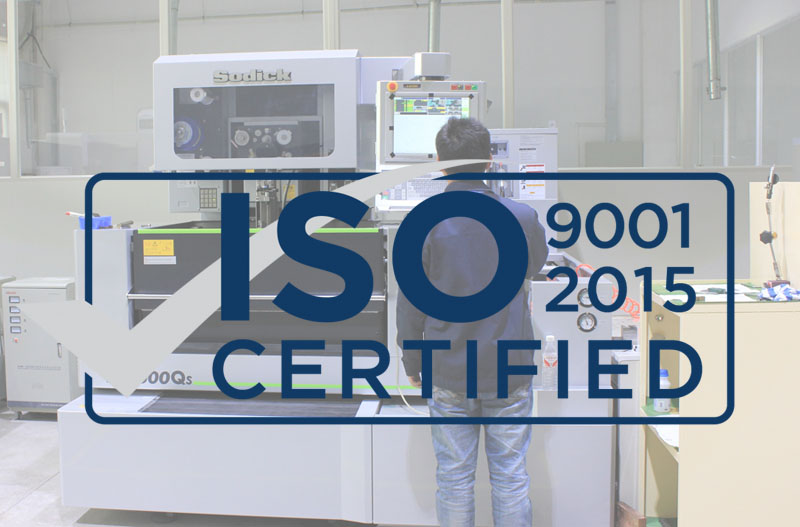 Choosing a contract manufacturing supplier for your company is a crucial decision. Of course, from a production point of view, ensuring that suppliers are reliable, efficient, and able to deliver on time and on budget are key factors to consider.
This is why it makes sense to work with suppliers with ISO certification, because the certification provides independent verification and ensures that the company's suppliers meet verifiable standards.
Customer Benefits From ISO9001 Certificates
Quality-certified organizations can track not only the quality of parts, but also many business performance measures, such as "delivered on time" and other indicators. Although it is always difficult to plan and arrange in the prototype world due to the first construction of many projects, due to the accountability system based on performance measurement, certification companies tend to be stricter in internal tracking, planning and communication. Similarly, the certification company is required to conduct an internal audit to correct the problems found. This will lead to continuous improvement and good management, which will make performance better and better, thus benefiting you as a customer.
In summary, some ways to benefit customers are as follows:
Better service and product quality
On time delivery
Every employee in the organization has a good attitude
Less returns
Less complaints
ISOworkshop
Supplier Benefits From ISO9001 Certificates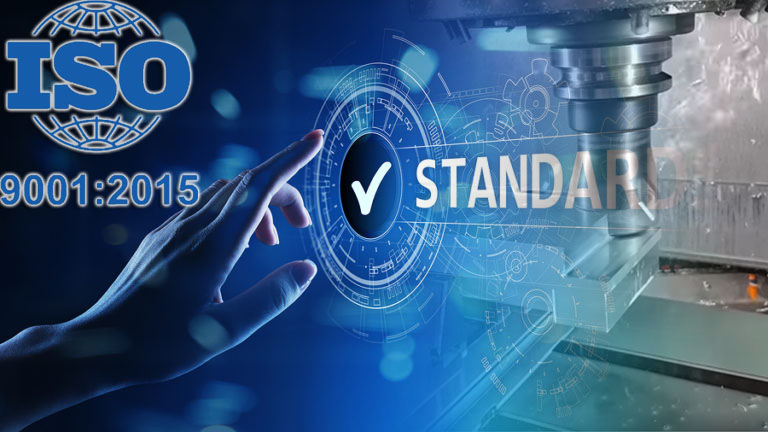 Quality-certified organizations can track not only the quality of parts, but also many business performance Supplier Benefits From ISO 9001 Certificates
Obtaining ISO9001 certification requires a lot of organizational work, but the rewards are many. Some of the benefits that companies enjoy as a result of obtaining ISO9001 certification include:
Create areas of responsibility throughout the organization, send workers and customers a message that you take quality seriously, highlight areas that your company needs to improve, and provide marketing advantages.
At the same time, because they become more and more effective through process-oriented business methods. They will take on more responsibilities on all business platforms, create more effective management systems, and find areas of operation that need improvement through continuous evaluation. In addition, through ISO9001 certification, suppliers can bid for a wider range of jobs and effectively complete the work, which can reduce scrap and other costs.
ISO certification shows that you have established an effective quality management system and have strictly controlled your processes and procedures. ISO is not only an effective marketing tool, but it is important to realize this.
Feedback from the managers indicated that the real goal is not to build and hang a beautiful certificate on the hall wall. Rather, ISO principles should provide a framework for establishing and developing your business. Managers believe that ISO certification is a necessary step to improve production efficiency. However, if you only consider it as a task to be completed, you will not really realize the full potential of the improvement process. ISO principles must become part of the company culture.
What Your Company Needs to Get Certified
Since no two companies are 100% similar, the certification paths of the two companies will be slightly different. To obtain ISO 9001 certification, there are four important steps.
Write the required documentation-the basis for a successful ISO 9001 certification is a written quality manual, written procedures, and most likely some form. Reliable records must be maintained, and your records must meet the requirements for documentation of ISO quality standards. Likewise, your documentation must meet the company's quality goals. The purpose of this document is to explain how to ensure quality and how to ensure quality. It can also prove that you and your team have made quality innovations.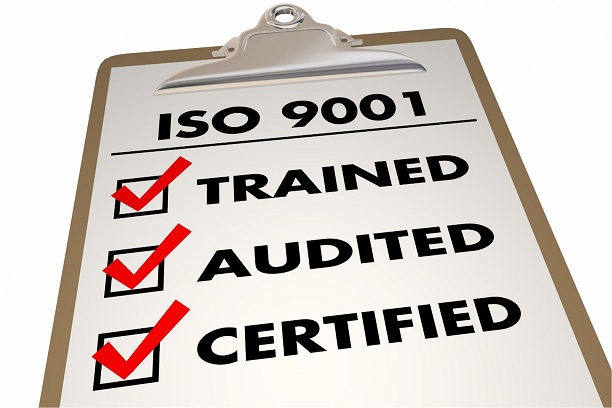 Personnel training-the implementation of a quality plan (such as ISO 9001) involves the entire company's training plan. Every member of the organization needs to receive some training.
Test your quality system-When your company uses a new quality system, you and your employees may find changes that need to be made. These changes should be included in the quality documentation. After months of testing, your quality system and workforce will be ready for the ISO 9001 registration audit.
Registration review-this is the most critical step in the process. The number of auditors and the time spent on the audit depends on the size and complexity of your company. During the review process, the auditor and his team will review your records and talk to your employees. In order to successfully conduct a registration review, your employees must be well trained and familiar with your quality records.
When reviewing documents and talking to employees, the auditor records quality issues as non-conformities. Non-conformities can be major or minor. Major non-conformities may prevent the company from obtaining ISO 9001 certification, but minor non-conformities may or may not prevent certification. It depends on the number and severity of non-conformances in your company.
In addition, the auditor may write down "observations." Observations are different from non-conformances because they have no effect on certification-they are just suggestions made by the auditor to improve the quality system.
Auditors can have discretion in their review and writing – they also have a lot of discretion in whether your company is certified during the first audit.
Selecting the Best Supplier
At SANS Machining, we are ISO certified, which guarantees innovative and quality services along with competitive prices. You can get information about our company and the services provided by visiting our website. We provide quick quotations and start project cooperation fast.