CNC machining is the core of every product manufacturing industry. It is the most commonly used process in industrial manufacturing and prototyping.
If you are currently seeking high-quality CNC machining services for your business, there may be two reasons: 1. You are looking for a third-party partner for manufacturing products, or 2. You are in an emergency and need CNC services immediately.
Either way, choosing the right CNC machining vendor is an important decision you must make for your business.
Choosing the right CNC vendor for your business can reduce a lot of work and help improve production efficiency in the long run. Switching between different supplier requires more manpower and material resources and is more expensive.
Finding the right machining vendor is one of the most critical steps to obtain customized parts or part processing. However, if you are not familiar with precision machining or are not sure what to look for, finding a qualified supplier or finding the best supplier for your job may be a challenge. To understand and achieve goals, you need to work closely with suppliers. It is necessary to ensure that suppliers not only have the qualifications and capabilities for the job, but also communicate and cooperate well.
This blog will help you choose the right CNC machining vendor for your business. Here are a few tips to help you work with machining suppliers and evaluate their functions.
Whether They Are Capable And Willing To Undertake Your Project
Each machining supplier has the ability to define what they can do and the materials they can use when manufacturing parts. This information is the most important information for qualified machining suppliers, because it enables you to understand what machining vendor can do and whether they are suitable for your project requirements.
Busy machining manufacturers may be popular, but it may also mean that they have no time or interest to work on your project, and it may take a long time to complete your order. Suppliers who are not busy or have insufficient investment may not keep up with the latest technology in time and may not meet the technical requirements.
You want to work with a supplier who is keen and able to take on your work and has the ability and resources to bring the best results to your project. Excellent machining suppliers will master the latest technology and have an efficient turnaround time to ensure that your project is completed professionally and in a timely manner.
Whether To Support Precision Machining Customized Sample Parts, And Rapid Capabilities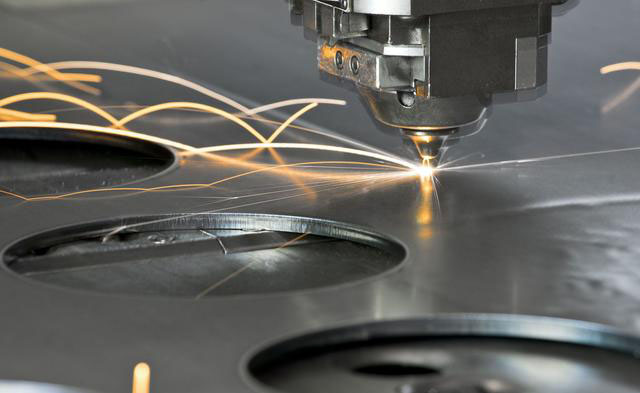 Every project is different, and each part has different specifications and requirements. Your machining supplier must understand your needs, which is very important. In some cases, you may need specific custom parts, and you may also want to provide a sample part to ensure that your design and tolerances are correct. Your machining supplier can discuss your specific part requirements and develop a sample part for you to review to ensure that the part can work as designed.
Especially in the new product development phase, the ability to quickly respond to new prototypes is a key factor for you to win a rapidly changing and competitive market.
Whether Have Appropriate Quality Control System
In order to maintain strict tolerance standards and the finish of the parts you are processing, it is essential that the machining supplier establish a documented quality system. It allows tools and training for team members to consistently and accurately implement the quality system, including initial inspections, in-process inspections, and final product inspections.
If you have a large production project, establishing a strong quality system throughout the work process is essential to ensure that parts meet specifications. Especially in the case of tight tolerances. If your project requires the first graphical report or point cloud data, you need to find a machining supplier with a CMM (coordinate measuring machine), which can import the solid model and check the model.
Whether Have Extensive Experience And Professional Industry Knowledge
If the right supplier has experience in the same or similar industry, it is more likely to meet your quality requirements. If the machining supplier currently produces products in the same industry as yours, the machining supplier has relevant knowledge in this field. However, the cost of a large company will be high. If the company is relatively new, you can check their portfolio to see what they have done in a short time. It will give you a clear understanding of the company's operations in short-term and long-term projects.
CNC service vendor should fully understand all aspects of CNC machining. From product design to prototyping and manufacturing, CNC service providers must understand everything. Not only that, they should also understand the use of various CNC equipment, so that they can recommend the ideal CNC machine tool according to your product and budget, and will be more proactive in finding and solving problems.
Whether Value Precision And Flexibility
Precision manufacturing is the most important aspect of product success. Make sure that your CNC service provider will carefully handle every detail of size, shape, size and materials used when manufacturing. Look for a machining shop that publicly emphasizes precision on its website, marketing materials, and even face-to-face. Their confidence is usually supported by performance. Maybe they regularly share news about new equipment, or explain why precision is so important for manufacturing high-quality machined parts.
It is also important to use raw materials effectively with minimal waste to reduce the company's additional costs. Choosing CNC service providers, they will effectively manage raw materials and product design by themselves.
The ideal CNC machining vendor must also work closely with you and quickly adapt to the changes you suggest.
The company you choose should be as flexible as the product manufacturing itself. It should be able to understand the product changes you are requesting and implement them fast enough to deliver on time.
Whether It Has Internal Design Capabilities
Throughout the process, the part design and specification plan may change. You may also decide to design and develop new parts in the process. Ensuring that your machining supplier has engineers and designers on site helps to ensure that they have a deeper understanding of your needs and can meet your needs throughout the project. It also saves the time of outsourcing the design to other companies or professionals.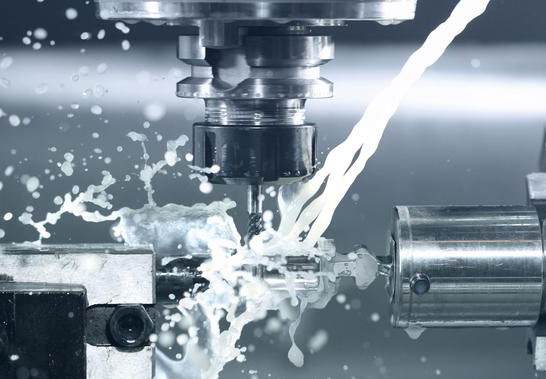 Supplier Location
Another important aspect to look for when choosing a CNC machining service company is its geographic location and distance from your own company. Having a CNC service provider nearby can significantly reduce logistics costs and make fast and accurate communication easier.
Since the Internet allows global communication, you can also choose service providers from different corners of the world. Find out the exact location of the factory. Need to know which seaport is closest to the factory and the distance to the port, because it will affect the transportation cost.
If you are cooperating with multiple manufacturers in China, you should try to source in the same region so that shipments can be combined, which greatly saves shipping and import costs.
To sum up, the ideal CNC machining service provider should not only provide you with comprehensive and practical manufacturing solutions, but also save your time, money and energy.
We are a leading CNC machining vendor in China and will be more than happy to work closely with you as your strategic manufacturing partner for custom machined parts.