Since its first introduction in the 1960s, computer numerical control (CNC) has greatly promoted the revolution in design and manufacturing. Since automation and high precision are the key advantages of CNC, it has changed the way parts are designed and manufactured. With such exponential growth, many people are thinking, how will the future of CNC technology develop?
The precision machining industry of mechanical parts is currently developing rapidly. How to seize the opportunity under the current situation is that all industry players must understand the development trend of our mechanical parts processing industry. Here are 6 points from our SANS Machining, and briefly analyze the future development trends of the mechanical parts machining industry:
1. Compound Machining Technology
With the advancement of CNC machine technology, compound machining technology is becoming more mature, including milling-turning compounding, turning-milling compounding, turning-boring-drilling-gear processing compounding, turning and grinding compounding, forming compounding machining special compounding machining and so on, the efficiency of precision machining is greatly improved.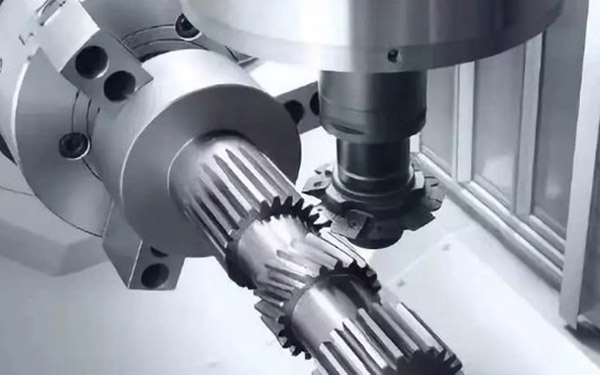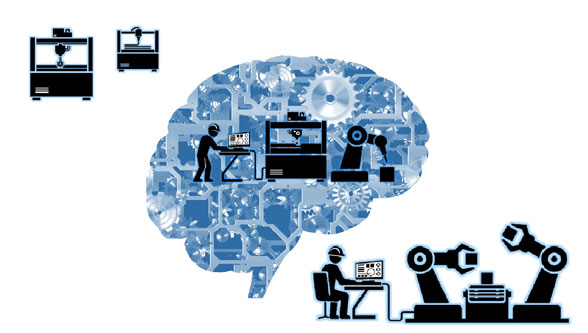 2. Intelligent Machining Technology
There are new breakthroughs in the intelligent technology of CNC machine, which are more reflected in the performance of the CNC system. Such as: automatic adjustment of interference and anti-collision function, power-off protection function of workpiece automatically exiting the safe area after power failure, machined parts detection and automatic compensation learning function, intelligence improves the function and quality of the machine.
3. The Combination of CNC And Robot Is More Efficient
The concept of CNC limits the functions of CNC programs to the control of machines that form part of the manufacturing process. Another development that manufacturers are adopting is an interconnection system that will simplify CNC machine and integrate them with other programs and machine. Enter the robot,usually, CNC machines and robots are paired in the workshop.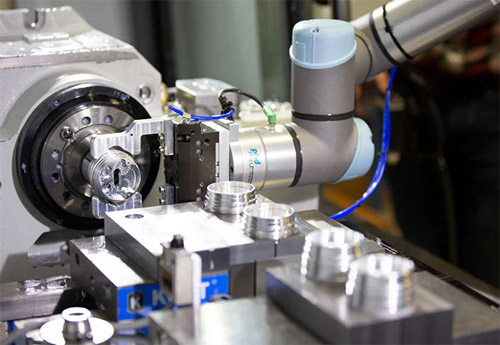 In the future, CNC developers, machine designers and robot manufacturers can create a simple programming language to achieve better interaction between robots and CNC machines. Recent developments include allowing CNC operators to control the interface between robots and CNC machines in a single panel.
Through more collaboration, the flexible combination of the robot and the host is widely used, making the flexible line more flexible, further expanding the function, further shortening the flexible line, and higher efficiency. Robots and machining centers, turning and milling compound machine, grinders, gear processing machine, grinders, electrical processing machine, sawing machines, stamping machine, laser processing machine, water cutting machine and other forms of flexible units and flexible production lines have been applied.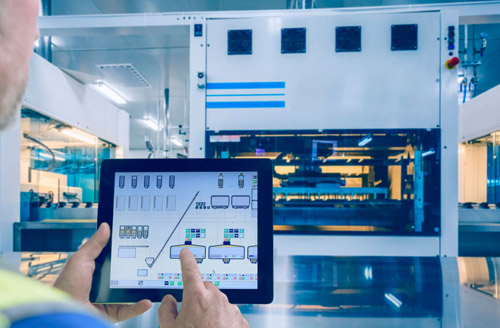 4. Digitization
Digitization sounds like a word in the "Tron" movie: a representation of objects or processes in a virtual world so that people can simulate movement, predict actions, and provide better insight. Digitization is a growing trend in the industrial field, and the process has penetrated every corner of the factory floor.
What is digitization?
CEO of the Siemens Motion Control business unit, Dr. Wolfgang Heuring said "Digitalization is set to fundamentally transform and advance the machine tool industry. By linking the digital and real worlds, we will be able to open up new, significant possibilities for boosting productivity and developing totally new business models." "This applies both to those who build and use machines," he continued. "And it applies just as much to small- and medium-sized enterprises as it does to the big players in the industry. Digitalization is the main driver of growth and profitability in the machine tool industry, both locally and worldwide."
When digitization begins, the machine and tool industry will not be left behind. In fact, when the real world and the digital world are connected, it can bring huge possibilities. As a result, it will increase productivity and develop new business models.
Involving digitization is the collection of large amounts of data on temperature, force and vibration. This data will then enter the cloud for processing, analysis, and conversion into a working copy. When you have more data, it can create more accurate virtual twins. Virtual twins will be able to provide more accurate and realistic simulations. Design engineers will use simulation results to plan the machining process to maximize the accuracy and efficiency of the machine and produce less wasteful parts.
5. The Extreme Accuracy Continues To Improve
With the development of the manufacturing industry, the current precision machining is developing from micron and sub-micron level processes. In future machining, the precision of ordinary machining, precision machining and ultra-precision machining can reach 1um, 0.01um, and 0.001um respectively. Moreover, precision machining is progressing towards atomic level machining accuracy. With the continuous improvement of extreme accuracy, it has created conditions for the development and progress of science and technology, and also provided good material means for mechanical cold processing. The precision of special processing using optical, electrical, chemical and other energy can reach nanometer level.
Through the optimization of machine structure design, super-finishing and precise assembly of machine parts, and the use of high-precision full-loop control and dynamic error compensation technologies such as temperature and vibration, it has entered the era of sub-micron and nano-level super-finishing. The performance of functional components continues to improve. Functional components continue to develop in the direction of high speed, high precision, high power and intelligence, and have achieved mature applications. The promotion and application of linear motors, high-performance linear rolling components, high-precision spindle units and other functional components have greatly improved the technical level of CNC machine tools.
6. Personalization, Smaller And More affordable
A few years ago, we never thought that 3D printing was feasible, but now it has become one of the most popular processes to replace traditional manufacturing methods. It is called additive manufacturing because it uses computer numerical control technology to make layers of materials into a part. The result is precision and accuracy of parts. These 3D printers are easy to use and reasonably priced, even if individuals can do personal manufacturing at home. In the future, it can print complex materials and most parts of airplanes.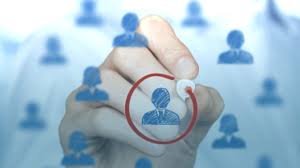 As for the technology behind CNC, many CNC machines have lowered their prices and become more accessible to the public. In addition to reducing costs, CNC machines are also easier to use. You don't need to be proficient in mathematics or have manufacturing experience to assemble and use a CNC milling machine, lathe or plasma cutting machine. The main difference between CNC machines and 3D printers is that CNC tools can take away (or subtract) large pieces of material to create objects, while 3D printers can add materials.
Just like personal desktop computers, laptop computers and mobile phones, CNC machines are becoming smaller and smaller. They are becoming more and more compact, which also makes it easier to store. Therefore, more and more people equip their workshops with CNC machine tools, and more machinery and manufacturing enthusiasts have the opportunity to store and use CNC machine tools at home. This trend may continue, and these machines will get more custom features.
CNC changed the manufacturing process worldwide, paving the way for mass production of products and parts. There are still many untapped and vital CNC advancements that will change the development of the industry in the future. Despite these changes in many industries, CNC machining undoubtedly has a bright future. Any technology can make our lives easier. It is great to see that any technology can make our lives easier and more efficient.
With the continuous growth of smaller, more affordable CNC equipment, the next great inventor may be able to use CNC machines to achieve incredible success in his own living room.