Many companies operate in manufacturing. Those who have worked in manufacturing know the importance of having reliable tools that can help the production process. In order to succeed in an increasingly competitive industry, you need to understand the importance of technology. Everything related to engineering or design requires some type of CNC machines, and companies all over the world use these equipment. Computer numerical control or CNC machines have been widely used in many different industries and are gradually replacing manual machines such as vertical milling machines, forming machines, planing machines and central lathes, which can improve production time, increase performance and provide higher Quality products.
In this article, we will discuss the commercial benefits of CNC machining and detailed introduce how this type of machining can benefit your business.
What Is CNC Machining?
CNC refers to computer numerical control machining, which can automatically operate machine parts, including lathes, milling machines, grinders, molding machines, milling machines, etc., without the need for a computer operator. Compared with manual operation, CNC machining can achieve exponentially faster and more accurate production levels through multi-tasking. This process uses multiple axes simultaneously to complete the job.
The computer controlling this computer is not your ordinary desktop computer. The CNC brain is located in the console and is programmed with "G code" specially written for CNC machining. This code contains elements that can control the feed rate, coordination, speed and position. The code also helps to generate accurate and consistent parts, which ultimately serve as the product or the building block of the product.
CNC machining involves precise, high-speed motion, which can speed up production, customize it, and provide multiple opportunities for profit. (What Is CNC Machining, All About CNC Machining)
There are three basic types of CNC machining:
Milling: This process installs parts on a bed and uses a rotary cutting tool to remove material, resulting in products of various shapes
Turning: This process mounts the part on a rotating chuck and uses a fixed cutting tool to remove material, resulting in an axially symmetrical final product
EDM: This process uses a controlled discharge to obtain the desired shape
CNC Machining Application
Businesses may need parts, gaskets, bushings, shafts, manifolds, molds, fixtures, molds and any other number of parts. The huge advantage of CNC machining is that it can not only run in a variety of environments, but also can complete the work faster and cleaner than any other method, thereby increasing the overall profit of the enterprise.
CNC machining makes many basic metal processing tasks easier and faster: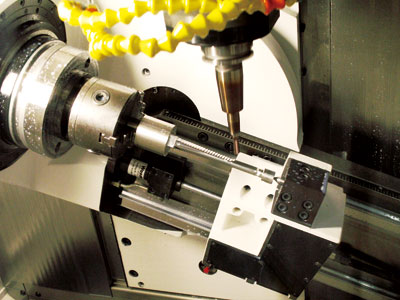 Through CNC machining, the application range is unlimited. You can use any amount of any metal, including aluminum, carbon, stainless steel, titanium, brass, etc. CNC machining can also be applied to other materials, such as wood, silver, plastic, etc.
You can use this technology to produce a large number of accessories, shafts, manifolds, molds, fixtures and other parts. Other CNC applications include:
Boring
Cutting
Drilling
Engraving
Facing
Grinding
Grooving
Knurling
Lathing
Milling
Punching
Shearing
Shaping
Texturing
Threading
Turning
In short, you can obtain any component or product suitable for your business through CNC machining. Industries that use CNC machining include aerospace, agriculture, automotive, construction, dentistry, electronics, food and beverages, jewelry, military, printing, and transportation. (Industries That Benefit From CNC Machining And Manufacturing)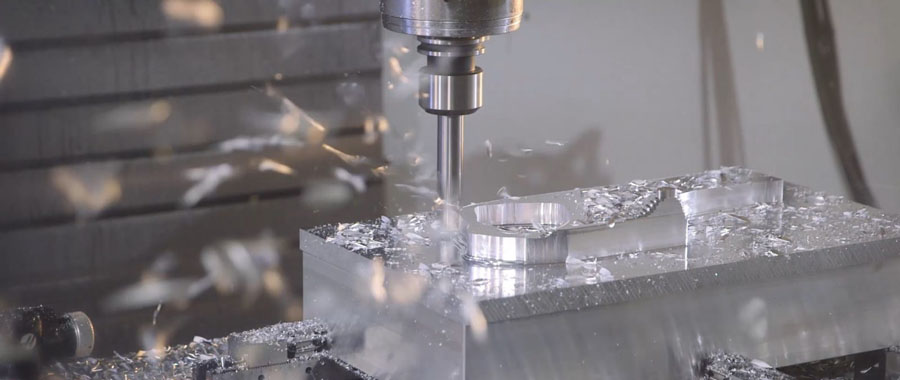 Business Benefits Of CNC Machining
1. Improve Efficiency
Efficiency is a key issue in any manufacturing business, because human error or waste of manpower can lead to unqualified processes and money loss. CNC routers can help eliminate these problems because they are automated through technology, so human errors in design and application can be eliminated. More efficient manufacturing operations can help you reduce labor and material costs, while also providing higher quality products and increasing profits.
2. Less Labor
Manual processing or labor requires at least a group of skilled operators. The CNC machining reduces the need for manual operators, thereby saving labor costs.
Some people mourn the loss of manual lathes and milling technology, but these technologies are overwhelming and even flourishing in a persistent high-production environment. In fact, the growth of CNC machining has led to the growth of new industries and the development of educational courses for CNC programmers and operators.
As long as the technology exists, the field of programming or operating CNC machines has always been a growing career path, but with the advent of the data age, the situation is even more so. It paid considerable salaries, and the demand for senior programmers and operators was always high.
3. Take On Other Tasks And Expand The Nusiness
CNC milling machines can meet the needs of the busiest workshops and enterprises. As a result, they have become important tools for ambitious manufacturing companies that want to operate in a fast-paced and highly competitive market. Whether your workload requires impressive paper handling capabilities or you want to add visually impressive three-dimensional dimensions to your output, CNC routers can help you achieve your business goals. It can also help you manage your busy workload and eventually expand your business over time.
4. Diverse Applications
Another major benefit of investing in CNC routers is that it has multiple applications in your business. These include cutting, milling, engraving, engraving and drilling and other materials, such as stone, glass and sheet metal. Therefore, it can be used to complete many products in multiple industries, thereby providing independent companies with opportunities to expand and diversify without requiring large investments. If you purchase a CNC router from a reputable supplier, you will usually provide a comprehensive warranty service covering parts, labor, and annual service, which provides more peace of mind and value for your hard-earned money.
5. Simple And Easy To Use
When you learn how to operate, CNC machine are very easy to use. Advanced machine control and programming capabilities mean that complex machining operations are easier to complete. When using CNC machines to produce items that have passed inspection, subsequent parts need to be inspected at least. In addition, machine operators can make improvements or changes with minimal expense or delay.
All in all, today's highly competitive environment means that CNC machine will benefit any manufacturing business, improving processes and increasing profits.
SANS Machining is ISO 9001:2015 certified and specializes in providing innovative manufacturing solutions, which involve the use of custom part design, CNC machining and highly automated manufacturing capabilities. If you are looking for CNC machining service, SANS Machining is a good choice. Send Drawing For Quotation Now!