As a startups, it takes a lot of effort and is under tremendous pressure. Investors want to bring new products to the market as soon as possible, while founders want to ensure the high quality of products before they enter the market. Usually, these two goals are contradictory-is it possible to get a product to market quickly without sacrificing quality? The short answer is: Yes, it is possible. Start-up companies using rapid prototyping methods can improve product design in a short period of time.
Today's startups have more tools and services than ever before, which makes it easier for them to develop innovative products. By cooperating with prototype manufacturing services, startups can benefit from physical prototypes to fast turnaround times.
What is rapid prototyping?
Rapid prototyping is a technique used to quickly design and produce product models. To this end, rapid prototyping experts use advanced tools such as 3D printers, computer-controlled cutting machines, and skilled staff model makers. They can create detailed prototypes for scaling without spending a lot of labor. The main goal of the rapid prototyping method is to determine all the minor details of the product before it is delivered to the customer.

Different Types Of Rapid Prototyping methods
Startups can use a variety of rapid prototyping methods to quickly design and test their products. Some of the most popular options are:
3D printing
Powder bed fusion
Mold manufacturing and casting
Start-ups can use prototyping to simplify their product development. Read on for the six main benefits that rapid prototyping provides them.
1. Save costs
For startups using rapid prototyping services, the first and most important benefit is cost. Most start-up companies do not have a large amount of capital to invest in manufacturing technology and therefore do not have the resources to develop their own products. By cooperating with external prototype manufacturing services, start-ups can obtain the benefits of the latest manufacturing processes such as CNC machining, 3D printing, and sheet metal manufacturing without paying high prices. In addition, you can think of rapid prototyping as "toolless" manufacturing. This means that it is much faster than traditional molding methods. As the design develops, you can make multiple models without waiting for tool changes.
Another time-saving benefit of rapid prototyping is that cutting-edge technology built directly from CAD data allows you to rest assured that the product will come out the first time. Even in a short period of time, you can have time to get the look and function you want.
2. Expert knowledge
After the cost-effectiveness of working with prototype manufacturing partners, many start-ups do not have the knowledge or expertise to produce high-quality prototypes in-house. Training existing employees or hiring rapid prototyping experts are expenses that many start-ups want to avoid. By ordering prototypes through manufacturing services, startups can rely on qualified and well-trained experts to create products. In other words, start-up companies can focus on the creative development and testing and marketing stages of their products without worrying about manufacturing process parameters, machine settings, and other aspects that rapid prototyping services are good at.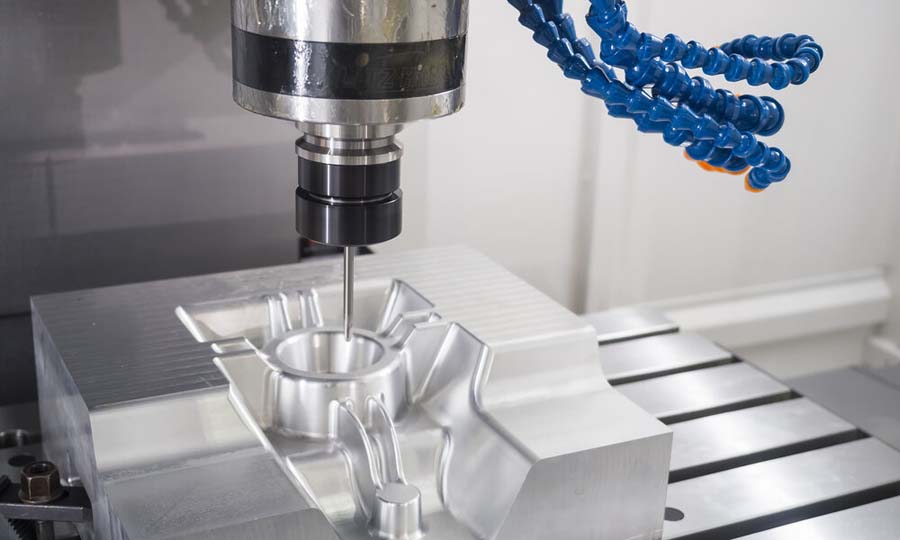 3. Save time
Another key reason why startups should rely on rapid prototyping services when developing products is time. As we all know, saving time is saving money, and the sooner the product goes to market, the better. The prototype manufacturing process does not require tools, which means that the parts are directly produced. This cuts down the entire step of the development process (and is costly) and enables startups to quickly evaluate designs before entering final production. Advanced processes such as CNC machining and 3D printing can create prototypes based on CAD files, ensuring that prototypes can be produced quickly and with high precision. Thanks to its extensive manufacturing capabilities, rapid prototyping services such as SANS Machining can also guarantee a turnaround time in as little as three days.
4. Flexibility
Toolless manufacturing processes (such as CNC machining and sheet metal processing) also have the advantage of flexibility. For startups, working with prototyping services allows them to access cost-effective prototypes within a short delivery time, allowing them to evaluate and test product designs. If there is any problem with the product design, the start-up can easily return to the drawing board, make changes to the CAD file, and produce a new prototype within a few days. This is an invaluable advantage because it gives start-ups the freedom and flexibility to improve their product design without incurring high costs and maintaining the manageability of time to market. Rapid prototyping provides new opportunities for start-up companies and all product and component designers because they do not need to worry about the need to adjust the prototype design and add weeks to the development process.
5. Product visualization
Start-ups can also benefit greatly from the accuracy of prototype manufacturing. This is true on many levels. In the early product design stage, rapid prototyping can produce low-cost but visually accurate prototypes, so product designers can show stakeholders exactly what the final product looks like. At this stage, costs can be reduced by using cheaper materials (such as certain polymers) and lower tolerances. The physical representation of the product itself has huge benefits. Stakeholders do not have to imagine the appearance of the product based on 2D images or drawings. They can see and hold the product with their own eyes.
6. Product testing
With the development of the prototyping process, prototyping can also create realistic parts that are not only visually similar to the final product, but also functionally. These prototypes are usually made of end materials (or similar materials) and have high tolerances, and their function can be tested. For start-ups, the use of prototype manufacturing can simplify the product testing phase and help shorten the time to market without taking any shortcuts.
Go to a trusted rapid prototyping company
Rapid prototyping companies are especially important for startups because they can advise you on the best technical aspects to get your ideal look. More importantly, whether you are using rapid prototyping equipment for small-batch production, or a high-volume plan that requires injection molding and other production technologies, they will provide you with some suggestions. These factors will make your design easier for mass production.
As a machining factory, SANS provides CNC machining services for rapid prototyping and production parts for more than 10 years. We specialize in CNC precision machining in milling, EDM, WEDM and Grinding process, also can provide Jig&Fixture and parts assembly service. Widely material selection and strict quality control to satisfy your requirement.