Brass is an alloy formed of copper (Cu) and zinc (Zn). According to a given variation, different types of brass (each with specific characteristics) can be obtained. For industrially processable brass, the percentage of zinc must not exceed 40%, and is usually kept below 15% to maintain the corrosion resistance of the alloy.
When add a small amount of lead, will greatly improvbe the performance of brass, and wii improve the workability very well. The hardness and workability of brass make it one of the most versatile machining materials available. It is considered a low-friction and non-magnetic alloy, and its color ranges from deep red to golden yellow.
Common Brass Alloy
Free Cutting Brass
Free Cutting Brass, also known as free-machining brass, alloy C360 brass (UNS C36000/EN CW603N) is a free-machining brass made of a combination of copper and zinc. Alloy C360 is the machining standard by which all other metals are compared. With its 100% machinability rating, it is the most commonly used screw mechanical alloy in applications requiring drilling, turning, milling, tread rolling, and tapping. The lead content provides workability while preventing soldering.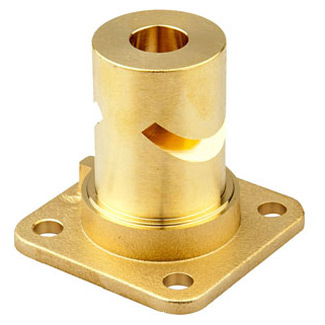 It can be easily precision processed. Although malleable in its softened state, it is a strong material that can maintain its strength even under some of the harshest conditions. 360 brass forms a thin protective "coated paper", unlike steel and iron, it will not rust when exposed to the atmosphere.
Easy to process, minimum tool wear and breakage, very suitable for high-speed processing. Known for its strength and corrosion resistance, its performance is very similar to steel, and it is one of the most widely used copper alloys today. At the same time, as a high-density material, C360 brass is an ideal choice for heavy industrial parts.
Free cutting brass will produce fine chips or metal particles, these chips can be recycled, and still maintain a high value, and significantly reduce production costs.
Alloy 230 Red Brass (UNS C23000/EN CW502L)
Unlike yellow brass, red brass has a warmer, richer color and higher intensity. The highly versatile alloy red brass is known for its natural golden color and easy modification. It is widely used in costume jewelry, pen and pencil parts and many other decorative items. It is also the strongest and cheapest copper-zinc alloy that is highly resistant to stress corrosion cracking. Excellent seawater corrosion resistance, ideal for hot and cold processing. The workability grade is 30, which is easy for deep drawing and forming, and can be used for a variety of products.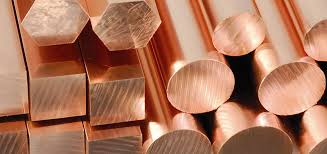 Arsenical Brass Alloy
Also known as cartridge brass, spun brass, spring brass. C26000, 70/30 brass and C26130, arsenic brass, have excellent ductility and strength, and are the most widely used brass. Arsenic brass contains only a small amount of arsenic, which can greatly improve the corrosion resistance in water, but it is completely the same in other aspects. These alloys have the distinctive bright yellow color commonly associated with brass. They have the best combination of strength and ductility in copper-zinc alloys, and have good corrosion resistance.
C26000 should not be used in contact with ammonia or ammonia compounds, because it may suffer from stress corrosion cracking. Beware of corrosion inhibitors in carbon steel piping systems and check their compatibility with alloy C26000. 70/30 brass cannot be used with acetic acid, acetylene, brine, calcium chloride, wet chlorine, chromic acid, hydrochloric acid, mercury or its compounds, nitric acid and sodium hypochlorite.
Yellow Brass Alloy
C26800, yellow brass, is a single-phase alpha brass with the lowest copper content. It is used for the advantages of deep drawing performance and lower cost. During welding, β-phase particles may be formed, thereby reducing ductility and corrosion resistance.
Carved Brass 356
Also known as ultra-high lead brass. Traditionally, engraved brass has been used for machine-engraved nameplates due to its high strength and free processing characteristics. It is α/β brass with a dual-phase structure, so it is not suitable for acid etching. Therefore, single-phase brass, such as C26000 (70/30 brass) is preferred. C37000 is also available, with lower lead content (0.9-1.4%). It has excellent free cutting performance, but the machinability is only 70% of C35600.
C35600 has good weather resistance and corrosion resistance to many waters.
C35600 should not be used in contact with ammonia, ammonia compounds or amines because it may suffer from stress corrosion cracking. Compared with single-phase high-copper brass, it is more susceptible to stress corrosion and dezincification.
Advantages of Brass Machining
Brass is an alloy of copper and zinc, cost-effective and highly durable, and has excellent heat resistance and corrosion resistance, making it an ideal substitute for many other more expensive metals and alloys.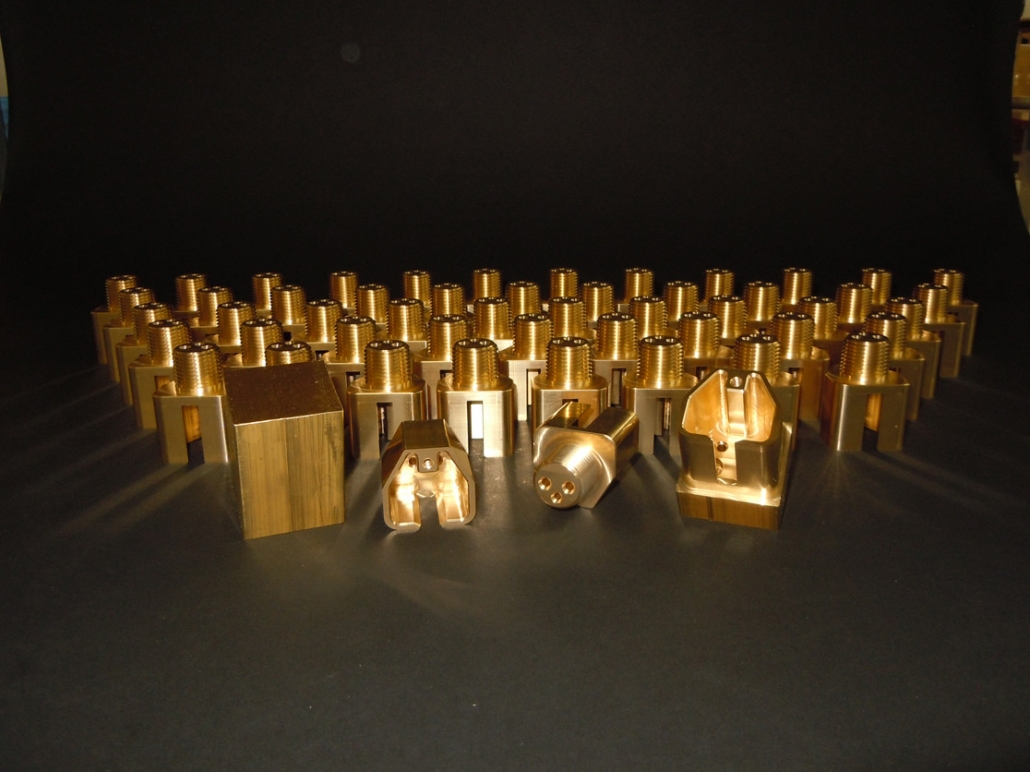 Due to its low coefficient of friction, brass is the material of choice in applications such as gears, locks, and bearings.
It is a natural antibacterial agent, very suitable for medical applications.
Moreover, because brass does not produce sparks, it is often used to make components that may be used in explosive or flammable environments.
As a high-density material, brass is an ideal choice for heavy industrial parts.
Brass is an ideal machined metal because it can be cut easily at faster speeds and feeds without negatively affecting tool wear, surface finish, and chip formation. As modern cutting tools become stronger and stronger, the shop does not need to worry about increasing the removal rate of brass through milling, drilling and turning operations.
In addition to durability, brass can also be 100% recycled. The high scrap rate of brass allows manufacturers to significantly reduce the costs associated with scrap through scrap buy-back programs. Brass shavings are used to produce more brass over and over again without losing the properties of the material.
Application of Brass Machining
Brass parts are durable, cost-effective, and can even make fittings more tightly sealed, and have higher heat and corrosion resistance methods and applications. Different grades of brass processing are widely used in various industries, including transportation, medical, electrical, sanitary equipment and even consumer products. Brass fittings are often used in electronic hardware due to their low strength and low weight characteristics, as well as precision engineering for the manufacture of cylindrical parts.
With many years of experience and proven expertise, our brass machining capabilities enable us to deliver high precision parts and components that match your design specifications. We can provide CNC Milling, Turning, Grinding and EDM Service for Brass machining. If you needed, send us drawings for free quotation now.