CNC machining is a basic industry, arguably the most important manufacturing process. With these functions, it has promoted global technological progress.
As a major manufacturing country, China has become the world's leading provider of CNC machining services. Therefore, more and more companies in the world are looking for CNC machining services from China, which has become a hot topic for CNC machining suppliers.
Choosing to cooperate with a rapid prototyping company in China strengthened and increased the benefits of working with an external CNC machining service provider.
Compared with most western manufacturing companies, due to various factors such as low raw material costs, low labor costs and low profit margins, what is even better is that the disadvantages traditionally seen as outsourcing to China are becoming increasingly irrelevant . Improved communication via the Internet means that companies can track their machined parts as easily as they are right next door. Fast processing service coupled with fast delivery options means that despite the long geographic distance, the turnaround time is fast.
China has also taken major steps to improve its intellectual property laws, which means that customers can safely hand over their designs to Chinese machinery factories for production.
So you need to consider a reliable and experienced company to obtain regular supply of parts. A professional company can provide you with the best CNC machining services in China.
However, most people or companies do not know how to easily choose a CNC machining company. As a result, they hired someone who knew nothing about them, and eventually ran into trouble.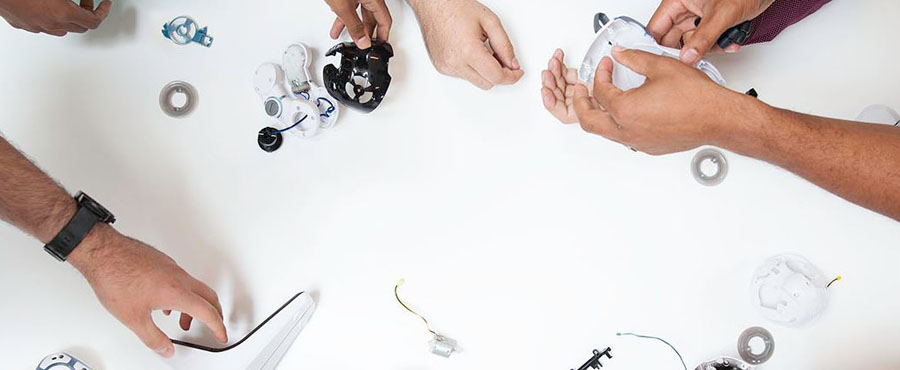 Some basic Tips can help you find the best CNC machining services in China.
1. Years Of Factory Establishment
Generally speaking, the old CNC machining company means more professional and more experienced. Since they have done various projects, they usually have more opportunities to deal with complex CNC machining projects from materials to completion. At the same time, they have a better understanding of how to deal with quality issues and manufacture high-quality CNC parts. Therefore, it is always good to choose a factory that has been engaged in the machining industry for more than 10 years.
2. Quality Control
A good CNC processing factory should have an independent quality department and QA team for quality inspection. In this department, they need to have basic measuring and testing equipment, usually including coordinate measuring machines, projectors, calipers, micro calipers, needle gauges, calipers, etc. In short, a qualified CNC machining manufacturer can do everything from raw material inspection to final part quality control.
Many companies have their own quality control departments to ensure the best results are obtained at all costs. Make sure your company can provide you with performance details.
3. Delivery Time
Time is precious in every business and cannot be compromised at any cost. Delivering products to consumers on time will determine your efficiency and further transactions. Therefore, you should ask your manufacturing team about the proficiency of the project completion schedule. A reliable company will explain to you in detail without hesitation.
Generally, it is not advisable to sign a contract with a new Chinese supplier under time pressure. It's best to start with simple tasks with very flexible schedules. The delivery time of samples and mass production must be checked, as well as the supplier's commitment to meet the delivery time.
4. Good Communication
As mentioned above, one of the challenges faced by Western companies before cooperating with Chinese CNC manufacturing companies is communication. Although the Internet has made it easier for international customers to maintain close contact with Chinese manufacturers, it is still important to establish a good relationship with the company before entering into a manufacturing partnership. Is the response speed of the other party fast enough, whether the other party can communicate and reply in time for some technical problems in the drawings, and whether the project progress is regularly followed up and feedback during the production process. These are very important.
5. Small Order As A Trial
Finally, in order to ensure that China's future CNC machining companies can meet the quality requirements of specific parts or products, it is recommended to order the prototypes of the parts first. Customers do not have to pay a large fee, and the prototype will allow them to check whether a specific CNC machining company can produce parts that meet specific standards in time.
6. Supplier's Responsibilities
You must ask the supplier whether he is obligated to comply with all drawing requirements and his responsibilities when sending non-conforming parts. Will he provide replacement parts or refunds?
Getting clear answers is crucial! Honest suppliers support the promise that if they make a mistake, they will bear the loss.
Conclusion
Finding reliable and cheap CNC machining suppliers in China is a process that requires time and experience. The online network is flooded with Chinese machining suppliers. Some offer any price to get the job but the quality is not up to the requirements, some are unreliable suppliers, and some are reliable and ethical manufacturers. Hope this article can help you search and select reliable CNC machining suppliers in China.